Copyright 2006-2011 Tanner Custom Carpentry. ALL RIGHTS RESERVED.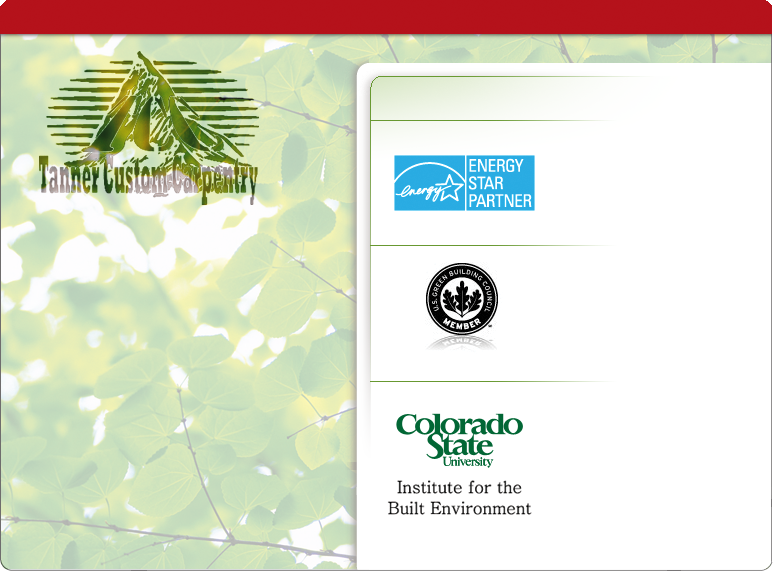 Sustainable Building Efforts
and Certifications
Helping spread the word about the importance of energy efficiency, a national call to action to improve energy efficiency in commercial and industrial buildings by 10 percent or more.
USGBC is the source for LEED and green building knowledge. USGBC offers the most innovative and highest-quality LEED and green building knowledge and training available.
The Institute for the Built Environment has created a program focused on sustainable residential building strategies and tools, including the major rating systems: LEED-Homes®, Built Green, ENERGY STAR, and ENERGY STAR Indoor airPLUS.